#Background
Since 2014, Krotus Computer has been offering its customers professional advice and individually assembled PCs. The customer can have a customer-specific PC put together in a joint discussion - personal customer service is a great strength. Last year, the opportunity arose for the young founder to have his own keyboard produced. Of course, it would be a good idea to sell peripherals as well as PCs.
The manufacturing company in China stated that a completely individual branding was possible for the key layout, the packaging and the enclosed software - and that was exactly my task: to create the branding of the keyboard, i.e. the points mentioned above, in harmony with the Krotus Computer brand.
#Process
Overall, the keyboard and packaging should look modern or not really "gaming" on the outside and the branding should emphasize the quality of this keyboard (despite the low price). The existing logo was also to be expanded to reflect the peripherals division.
The first step was the keyboard layout, which was later transferred to the keycaps by laser. With the font Armata I found a simple font with the right font strength.

For the packaging, only the primary color was fixed, namely a light blue, which is already used as a color by Krotus Computer. Inspired by Corsair's packaging, large fonts and lots of whitespace were used to focus on the name, features and images. The otherwise dark blue-grey tones were chosen to contrast with the elements above - and because dark tones/black are perceived as noble. The professional pictures of the Chinese colleagues make a big difference in this design and also make it possible to show all the advantages of the keyboard on the back. To emphasize that this is a mechanical keyboard, icons on the edge and the eye-catching RGB frames illustrate this advantage.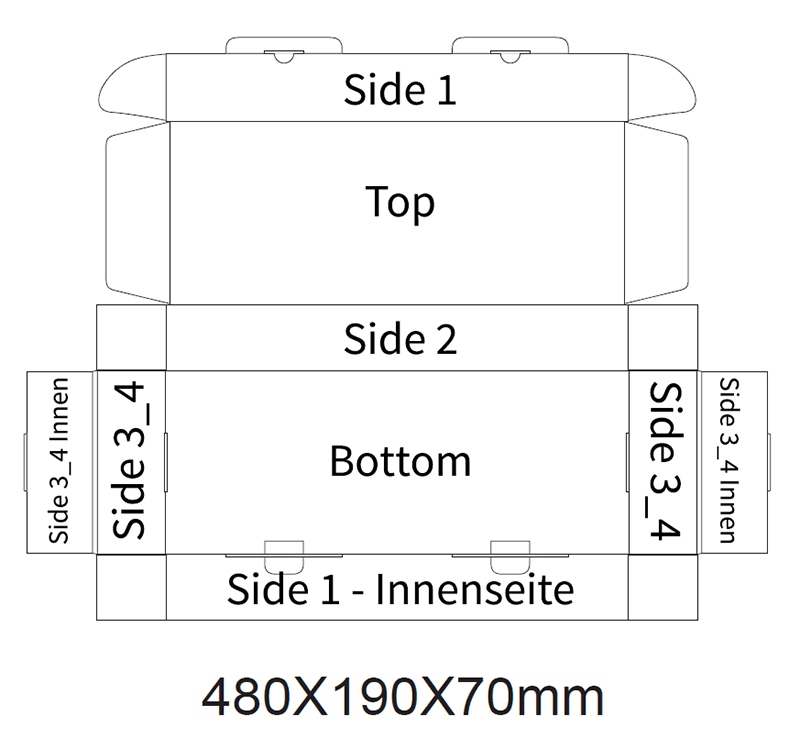 The finished design of the packaging formed the basis for the rest of the branding: marketing material such as flyers, banners, etc. were based on the template, and the clear design elements also allowed reusability. But also the keyboard software still had to be created! Since the technical department of the Chinese company had clear requirements, the challenge was to put on the own branding within the narrow scope of the software.
Time jump: After the production of the keyboard an update of the online shop was still pending. The prominent use of font in connection with pictures was to be transferred, so that the complete start page was redesigned and each category received a new preview picture.
#Result
With MODEL ONE, the first product in the gaming division of Krotus Computer was successfully launched on the market. The product offers a harmonious, professional overall picture across several media and emphasizes that quality can be expected despite the low price. The branding of the gaming division is also suitable for possible future products, so that the end result is a product range with a uniform design.