#Background
The DOCMA Award is an annual competition that is highly acclaimed in Germany. It features exciting topics and is always aimed at image editors of all levels of knowledge. In 2017, however, there was an innovation - the Adobe Stock Special Prize. In addition to the task of telling a short story (SSST: Super Short Story Telling), at least 5 of the 10 given pictures had to be used for the own picture. The pictures were provided by Adobe Stock. The short story itself could not be longer than 300 characters.
#Process
As a big Harry Potter fan, I had been planning on a compositing for this universe for a long time, but so far I didn't have the opportunity. But when I saw the given stock pictures I immediately got an idea, which ended up as a sketch in my notebook.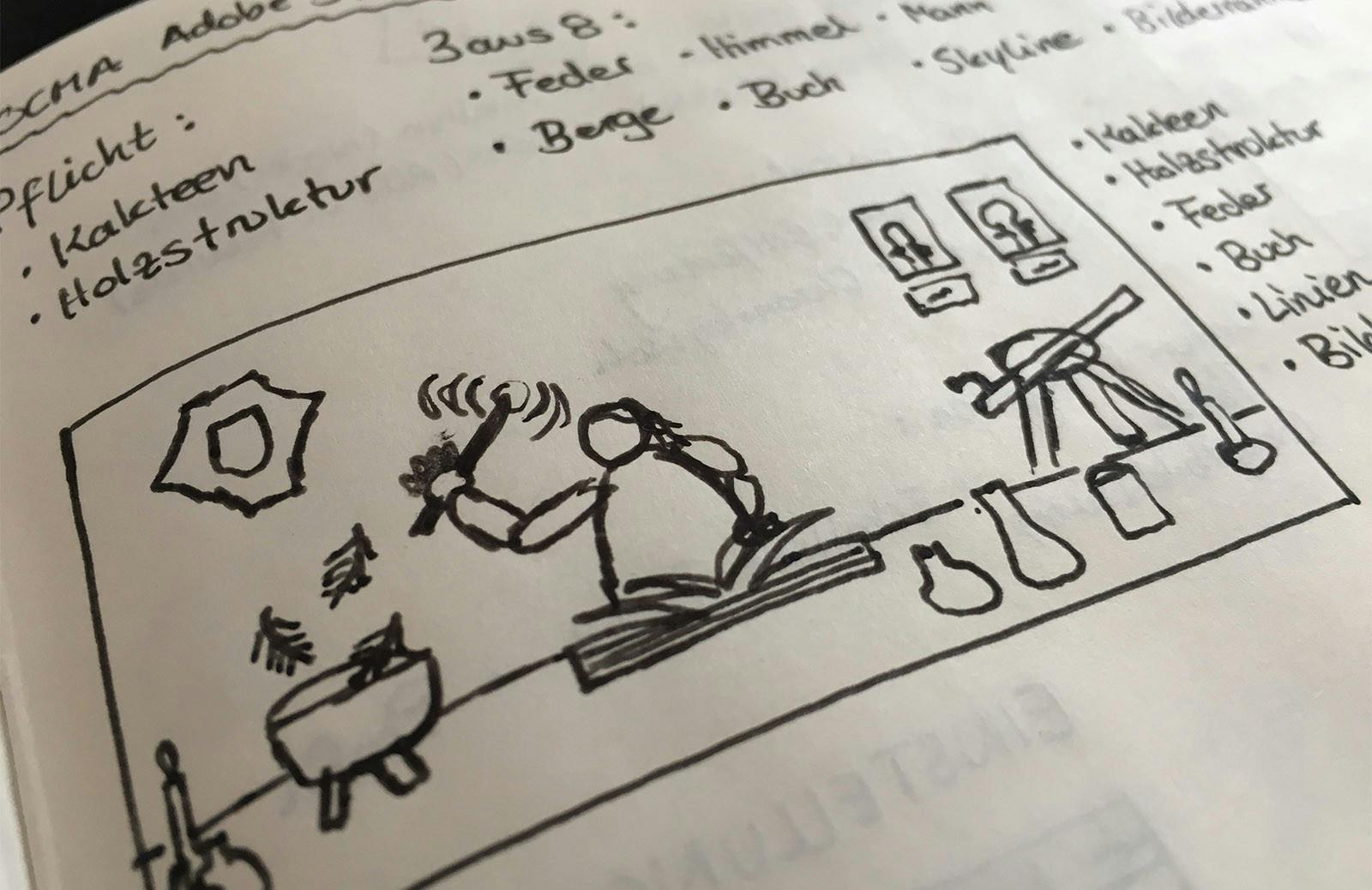 Because of the book and the pen I got the idea to show a magician making a potion. To make it clear that this is the Harry Potter universe, props like crests and pictures should be on the wall.
For a successful compositing several factors have to be right - two of them are the composition and realistic perspective/proportions. In order to be able to think about the image distribution in advance, a 3D software is the optimal choice to quickly create a prototype. In addition, you can make sure that the proportions of the individual elements are correct and that the perspective distortion is observed. My prototype looked like this: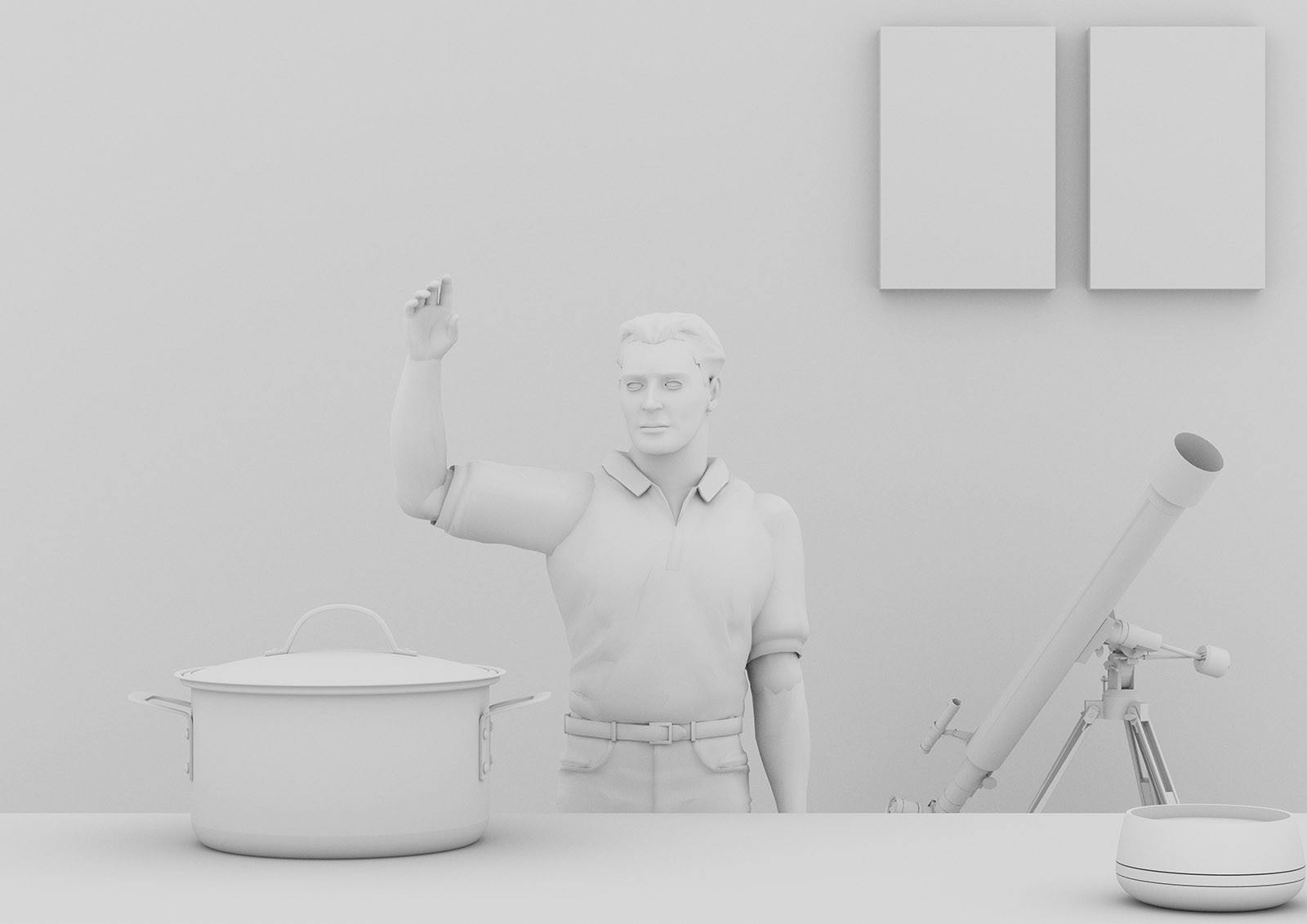 After reviewing the required images in my archive and on the Internet, I began work. Again and again, the template from the 3D software was very helpful to give the individual images the right size.
#Result
Deviating from the sketch I did not position a telescope in the background, because I wanted to direct the focus on the boiler and its potion. Working with the given stock material was pleasant because it was easy to integrate into my scene. The picture shows a strong reference to Harry Potter, which is also reflected in my Super Short Story:
Professor Snape was hiding something. Hermione felt that. She read a lot about Veritaserum (a truth serum) and sneaked into the basement to create this potion. Luckily Hagrid gave her the Jobberknoll feather. Soon she would know of his dark secret...