Netlify supports both incoming and outgoing webhooks for the communication with external services. Also Discord allows the usage of webhooks thus sending notifications to Discord is a no-brainer. You can send messages when the deploy was successful, someone send a message, a pull request was opened and many more.
#Step 1
Choose a channel on your server in which the messages should come in. To get to the Create webhook button: Right-click on channel → Edit channel → Webhooks.

#Step 2
Visit your Netlify dashboard and click on Notifications. Choose Slack Integration in the dropdown.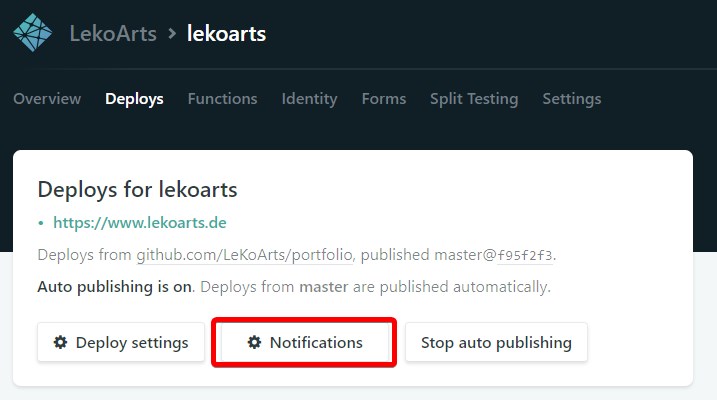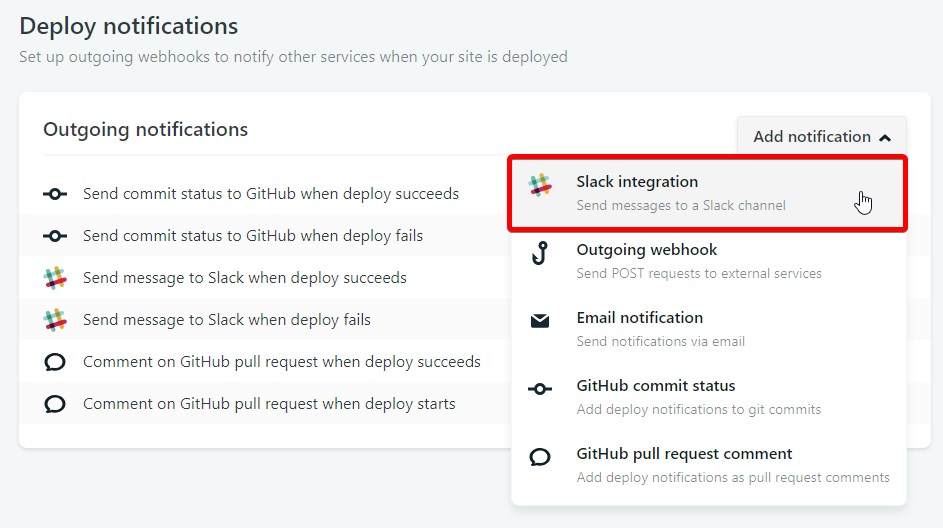 #Step 3
And here comes the trick. When inserting the webhook URL you simply have to prepend a /slack. Discord also explains that in their developer documentation.