Gatsby allows you to install so-called "starters" via CLI. These are, as the name suggests, preconfigured Gatsby projects that allow a quick start for your own project. Some starters offer a good basis for a design framework (e.g. Google Material Design), others do without styling and focus on functions.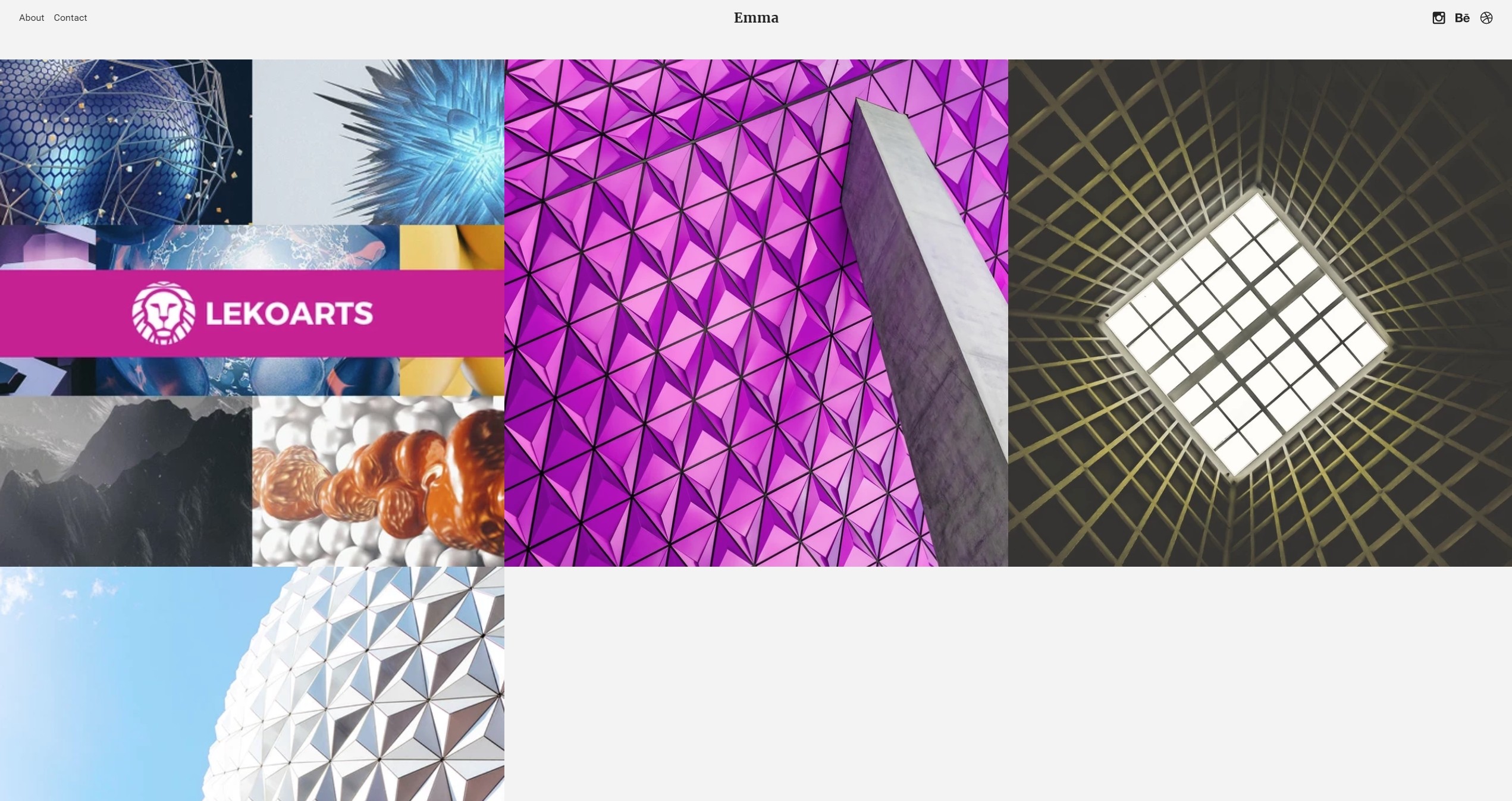 #Emma
Under the name Gatsby Starter Portfolio I published my first theme called Emma. My Starter Portfolio is the perfect introduction for designers and photographers to their Gatsby project - all projects will be minimalistic and easy to configure.
A preview can be found here.
The Emma Theme offers an image grid over the full window width, automatic accent colors for the projects and an otherwise bright layout. Also several plugins for SEO, images and typography are installed.
A full overview of all features and hints for installation and configuration can be found in the corresponding Github repository.