Today I released my second "Starter" for the React based static site generator Gatsby! After my previous starter had a bright theme, this time I ventured into dark tones and put the focus on the photos. The Theme Emilia has everything a nice portfolio for photographers needs: A short info including contact details of the photographer, large pictures and a good overview of these. If you want to start your project quickly, this is the perfect choice for you. You can easily customize and expand your project.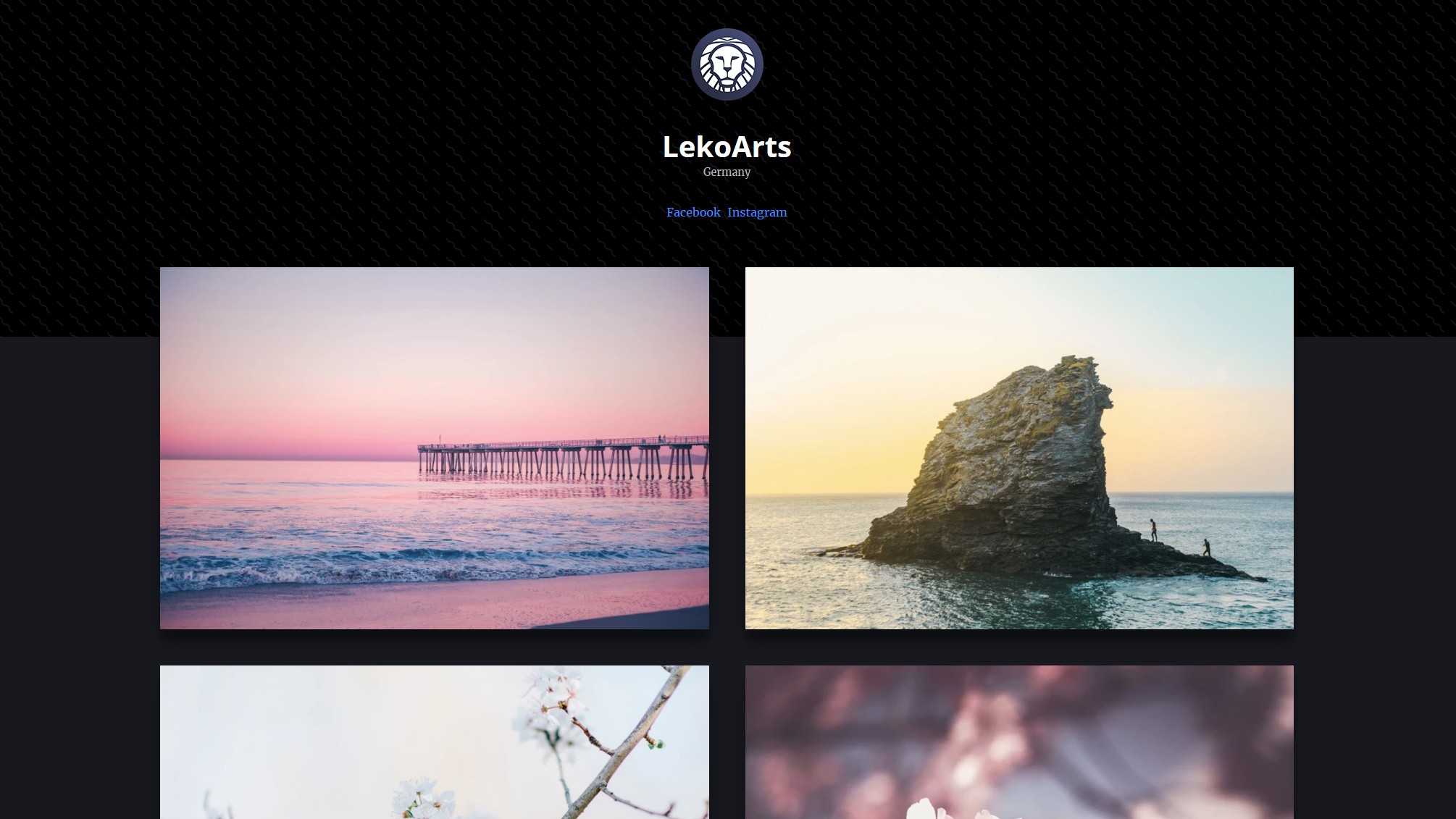 The site has following features:
Gatsby v2.0.0
Projects in Markdown
Element Transitions with React Overdrive
Image Grid with CSS Grid
HeroPatterns Header
Emotion
Google Analytics Support
SEO
Offline Support
WebApp Manifest Support
Typography.js
Responsive images
A live preview can be found here!
Quite a lot of buzzwords! With enough interest you can follow the links, otherwise be told: The site is super fast on all devices and a great way to show your pictures.
You can get hints for installation and usage from the Github repository. If you already have the Gatsby CLI installed, you can install the Starter here:
gatsby new project-name https://github.com/LekoArts/gatsby-starter-portfolio-emilia


cd

 project-name


npm

 run dev